President, Bob Freaney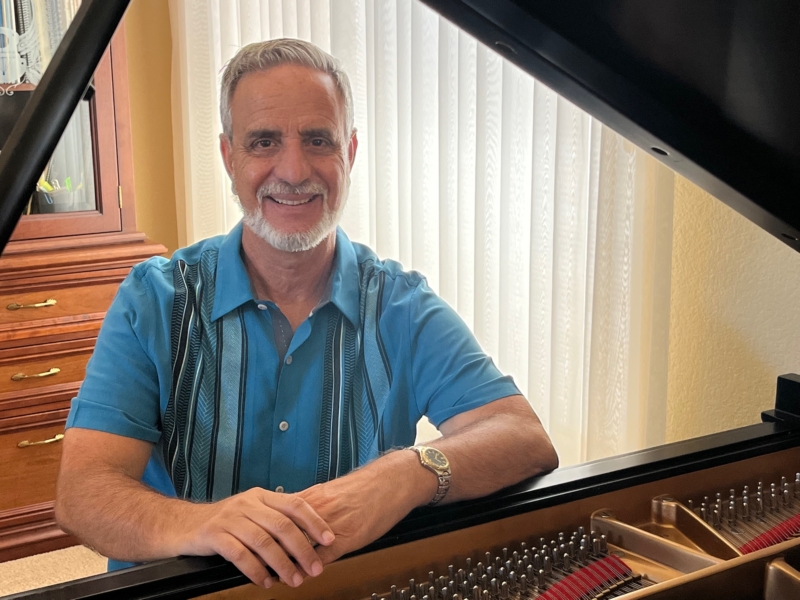 Bob Freaney is a retired United Air Lines pilot, a retired US Air Force Officer, and a returning Fallbrook Music Society board member.
Bob graduated from the University of South Carolina in 1978 with a Bachelor of Arts degree in Applied Piano Performance. He has studied piano with Prof. John Kenneth Adams, Dorothy Miller-Dunlap, Dr. Peter Gach, Dr. George Fee, and Emile Sinz.
Bob frequently has performed in piano recital at the Fallbrook Library, Palomar College, Fallbrook Art and Cultural Center, for various Fallbrook non-profits organizations, The Silvergate Community, and Fallbrook's Skilled Nursing facility.
Bob and his wife, Jennifer, have lived in Fallbrook since 1992, raising two children, Ryan, who flies B737s for United Air Lines out of San Francisco, and Courtney, who works as a human resources director at Edwards Life Sciences in Irvine.
Board Officers
Robert E. Freaney, Jr. – President
Steve Byrnes – Vice President
Kathleen Richardson – Treasurer
Cristina León – Secretary
Directors At Large
Janet Silver
Liz Jamieson-Dunne
Sharon Robinson
Connie Kleppe
Executive Director
Judy Siodmak