Q: What are my parking options?
A: Please see the map below.  There is parking in the lot across the street from Mission Theater.  There is also significant parking behind the Fallbrook Arts Center as noted.  In addition, there are designated parking spaces on most surrounding surface streets.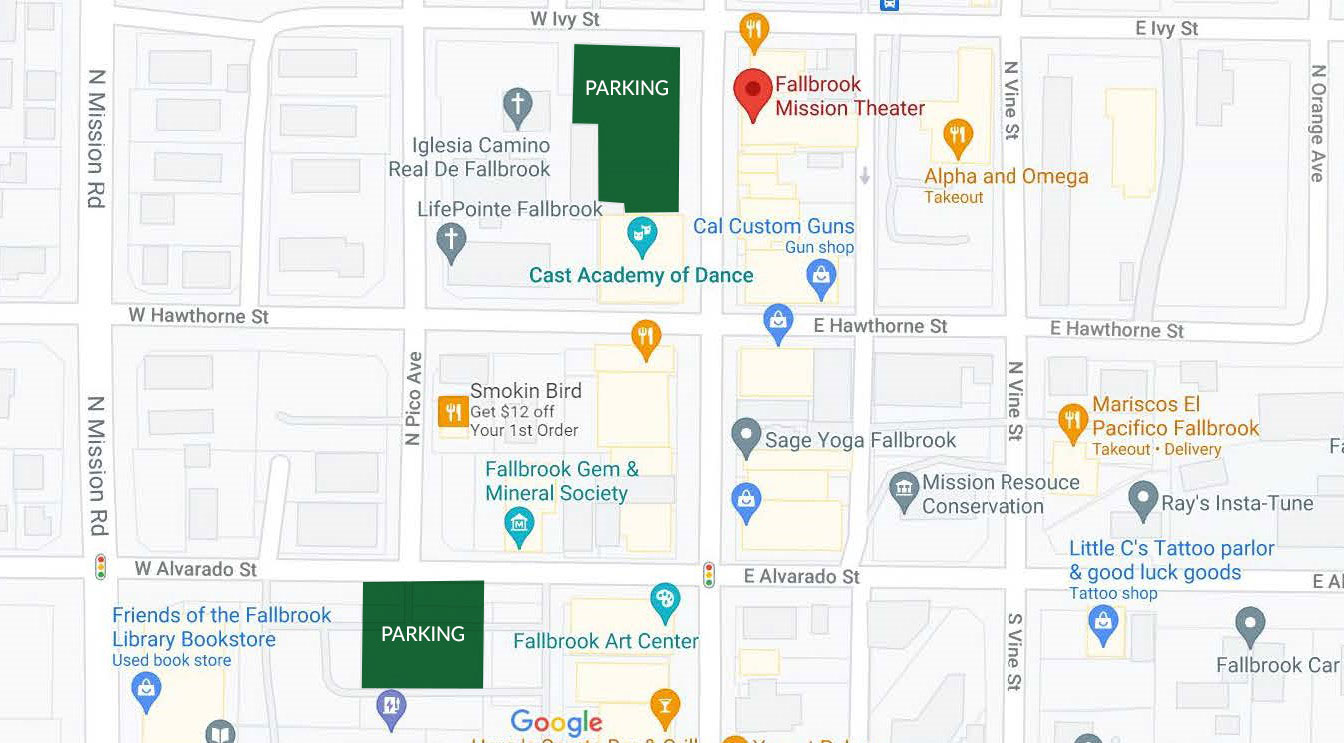 Q: Where can I get tickets?
A: Unless otherwise noted, tickets are not required.  Fallbrook Music Society concerts are FREE to the general public.  Seating is "general admission," first-come, first-serve.
Q: What time do doors open?
A: Doors open one hour before the show for Social Hour:, the auditorium doors open 30 minutes prior to the show.
Q: Are there any theater admittance restrictions?
A: No one 18 years old or younger will be admitted unless they are accompanied by a parent or Adult Guardian.
Q: Is there handicap seating/assistance? 
A: Handicap seating is available at Mission Theater.  The last row on both sides of the theater is designated for wheelchair and scooters.  Of note, there are no stairs so anyone with a walker can sit comfortably in any aisle seat.
More information regarding the Fallbrook Historic Mission Theater can be found here.